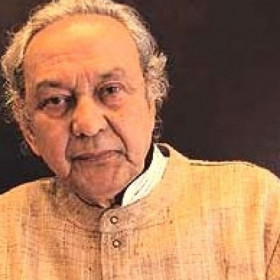 About Artist
Sayed Haider Raza was born in Madhya Pradesh and studied at the Nagpur School of Art followed by Sir J. J. School of Art, Mumbai. He was a founding member of the Progressive Artists' Group. In 1950, he left for France on a French government scholarship to study painting at the Ecole national superieure Des Beaux-Arts in Paris. He was later awarded the Prix de la Critique in 1956. He began with expressionist landscapes but later turned his focus to pure geometrical forms. He has had numerous solo exhibitions and participated in group shows including the International Biennales at Venice, Sao Paulo and Menton, and in the Triennale at New Delhi. He has been awarded the Padma Shri and Fellowship of the Lalit Kala Akademi, Padma Bhushan and the Padma Vibhushan. The artist lived and worked in New Delhi until he passed away in 2016.
Padma Shri , Lalit Kala AkademiPadma BhushanPadma Vibhushan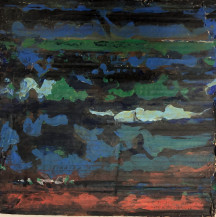 Untitled | 9.75" X 10"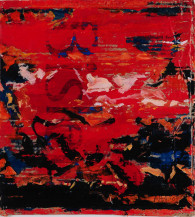 Untitled | 13 X 12 Inches