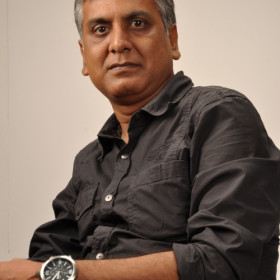 About Artist
Sudip Roy's strength lies in his realistic rendering of everyday things in life. He takes inspiration from the people and objects that he sees around him. His style is such that it makes even an inanimate object appear extremely sensuous. His work is a celebration of our daily lives showcasing the ordinary things that one would normally overlook as routine and unimportant. Sudip works in oils as well as water colours. His control of shade and light gives a wonderful depth to his work making it seem extremely real. Sudip graduated from the Government College of Arts and Crafts, Calcutta in 1983. He has been a recipient of several awards including a Gold Medal from the Sahitya Parishad, Calcutta in 1979 and an award from AIFACS, Delhi in 1991. He has presented his work as a solo artist in several cities across India and has also been a participant at group exhibitions in India as well as abroad.
Gold Medal from the Sahitya Parishad, award from AIFACS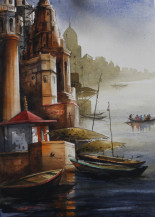 Benaras | 22" X 15"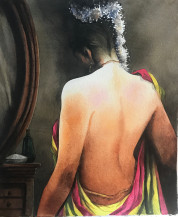 Charulata 1 | 22" X 18"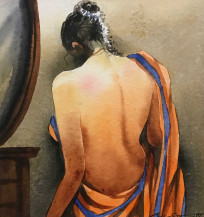 Charulata | 10 X 10 Inches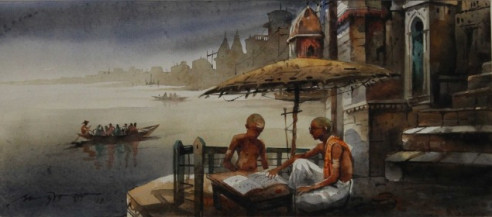 Benaras | 10 x 22 Inches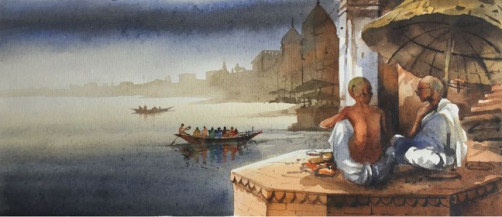 Benaras I | 10 x 22 Inches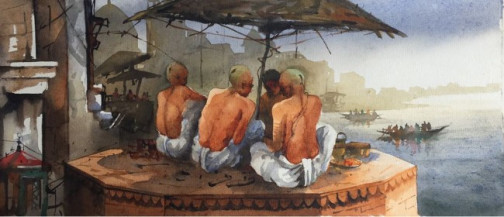 Benaras II | 10 x 22 Inches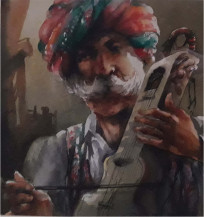 Rajasthani Man | 9.75 X 9 Inches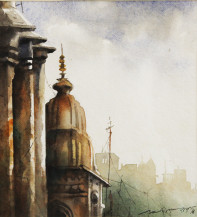 Untitled II | 9.75 X 9 Inches