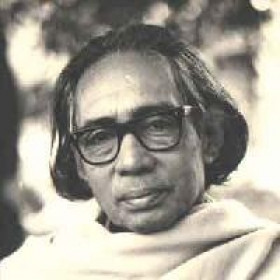 About Artist
Somnath Hore was Born in 1921 in Chittagong, He was a Bengali sculptor and printmaker. His sketches, sculptures and prints were a reaction to major historical events of 20th century Bengal. By the 1950s, he was regarded as an eminent Indian printmaker. He invented and developed various printmaking techniques of his own, including the famous pulp-print technique, which he used in the critically acclaimed 'Wounds' series. He came to Santi Niketan to head the Graphics and Printmaking department and later lived most of his life teaching at Kala Bhavan. In the 1970s, Hore also started making sculptures that recalled the agonies of famine and war. His works are prominently represented at the National Gallery of Modern Art, New Delhi.He received the Padma Bhushan award in 2007 after he had passed away.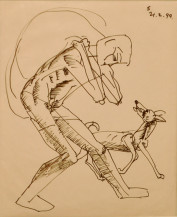 Untitled 2 | 10" x 8.5"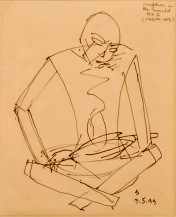 Untitled 3 | 10" x 8.5"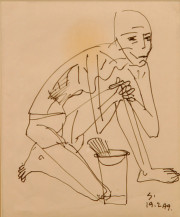 Untitled 1 | 10" x 8.5"