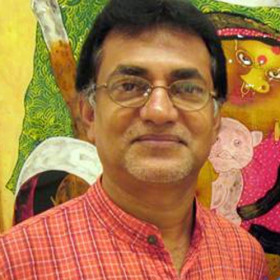 About Artist
Mukherjee was born in 1961, and spent all of his college years in Santiniketan, first completing his BFA in 1987, and then his MFA in 1989 from the Rabindra Bharati University. He is an artist who has spent his entire life in Calcutta, only venturing out to attend showings of his works, and only speaking in Bengali. Mukherjee's favourite medium is reverse oil or acrylic painting on transparent acrylic sheets, and he swears that although he may change his themes and subjects, inventing new ones for new shows, he will never give up painting in this medium.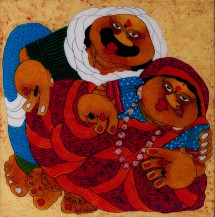 Baba Bibi 1 | 24" X 24"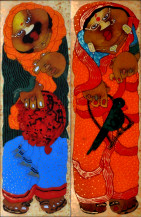 Baba and Bibi,panels | 35" x 12" each

Baba - Bibi I | 36" x 12"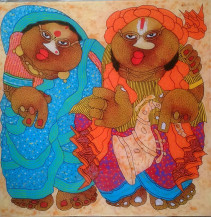 Baba-Bibi 2 | 24" x 24"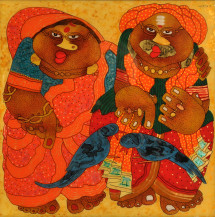 Baba and Bibi | 24" X 24"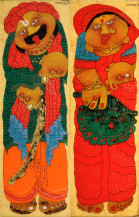 Baba & Bibi (Panels) | 35" x 12"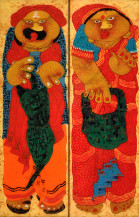 Baba And Bibi Panel (Set of 2) | 36 X 12 Inches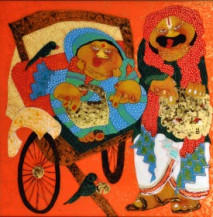 Babu and Bibi | 36 x 36 Inches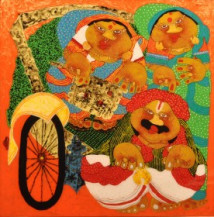 Baba Bibi 1 | 36 x 36 Inches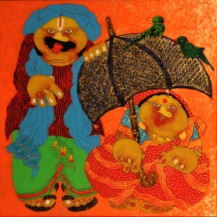 Baba Bibi 2 | 36 x 36 Inches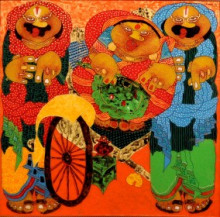 Baba & Bibi (Trio) | 36 x 36 Inches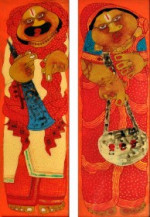 Baba and Bibi (Panels) | 36 x 12 Inches (each)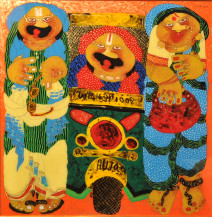 Babu Bibi Trio | 36 X 36 Inches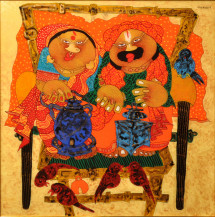 Baba Bibi | 36 X 36 Inches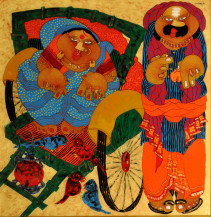 Baba Bibi I | 36 X 36 Inches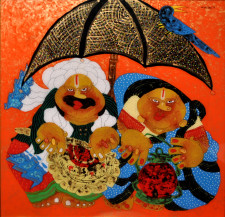 Baba Bibi II | 36 X 36 Inches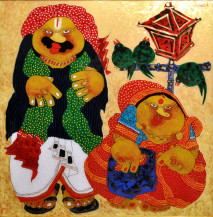 Baba and Bibi | 36 x 36 Inches