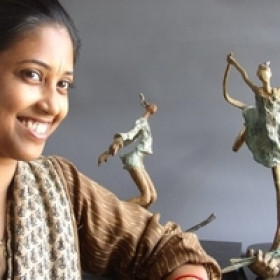 About Artist
Samanta is an Indian Sculptor born in 1975. She has studied at the Faculty of Fine Arts- M.S. University Baroda, where she earned her graduate as well as masters degree in sculpture. Shanta's Bronze creations are like poetry, depicting the innocence of childhood and the wisdom and maturity of womanhood. Her works try to bring back the pleasure and the enigma surrounding the experiences in her own life. The artist has many awards to her credit and has participated in several shows. Her works are a part of numerous national and international art collections.
Shringar | 7" X 6" X 5"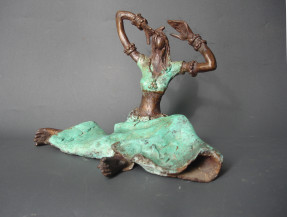 Shringar | 7"x 6" x 5"
Swing | 10"x7"19"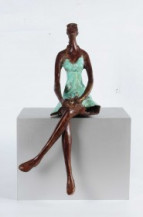 Lazy Damsel 1 | 6 x 7 x 17 Inches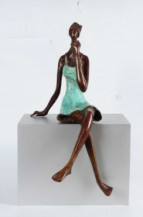 Lazy Damsel 2 | 14.5 x 24 Inches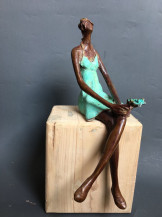 Lazy Damsel I | 6 X 7 X 17 Inches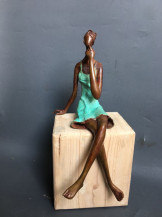 Lazy Damsel II | 6 X 7 X 17 inches