About Artist
Sachin Jaltare graduated in applied arts and was a topper from Nagpur University. Hailing from a small town in Maharashtra, he couldn't afford higher education and found himself a job as an illustrator at an ad agency in Hyderabad soon after graduation in 1991. Taking a risk, he quit his job and and started to paint. Support came from artist Sanjay Ashtaputre and also from senior artists in the city like Laxma Goud and Vaikuntam. Starting with figurative paintings, Jaltare soon moved to more abstract work and his paintings now find expression in spiritual themes and Shiva. His first exhibition was in 2000 and since then he has participated in several group shows in India and abroad. The artist lives and works in Hyderabad.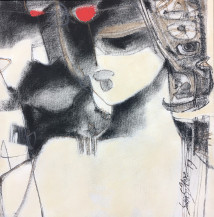 Untitled | 12" x 12"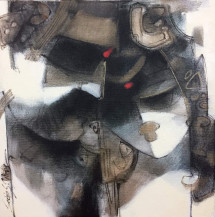 Untitled | 12" x 12"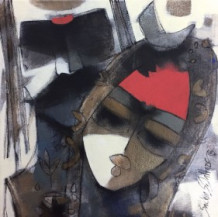 Untitled II | 12 X 12 Inches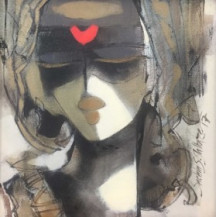 Untitled | 12 x 12 Inches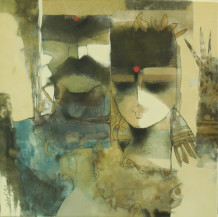 Untitled | 18 x 18 Inches