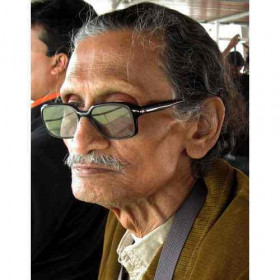 About Artist
Rabin Mondal was Born in Howrah, West Bengal, He graduated in Commerce from Calcutta University in 1952. He pursued Fine art in 1956-58 attending evening classes at the Indian College of Art and Draughtsmanship, Kolkata. He worked as an art director in Kolkata, and in 1964 he formed the Calcutta Painters Group with Bijan Chowdhury, Gopal Sanyal, Nikhil Biswasand P.Karmarkar among others. He was Elected member, General Council at Lalit Kala Akademi in 1979-83. Though some of Mondal's best canvases have an obvious cubist influence, stylistically his work has been predominantly expressionist, depicting despair and darkness, a reaction to his formative years in Kolkata. The artist lives and works in Kolkata.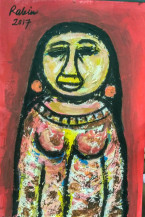 Untitled 1 | 15.2" X 10.5"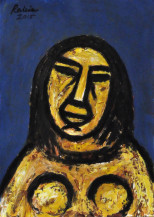 Woman | 16.5" x 11.8"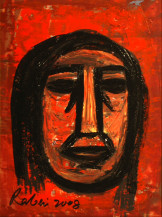 Face | 11" x 8.5"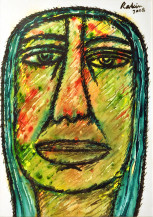 Face | 16" x 11"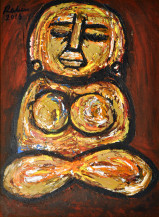 Sitting Woman | 15.5" x 11.5"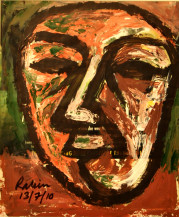 Face I | 11" X 9.5"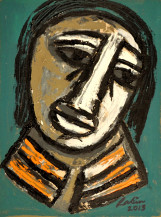 face II | 14" X 10.5"