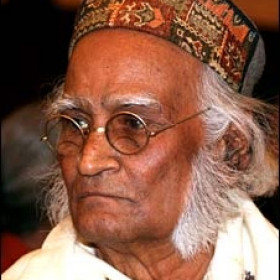 About Artist
Paritosh Sen was born in Dhaka. He passed with honours in Fine Arts from the Government School of Art and Craft, Madras. He moved to Paris, where he studied the history of painting at Andre Lhote's school, Academie Grand Chaumier, Ecole des Beaux Arts and Ecole des Louvre. He returned to Calcutta in 1954.The world of nature, colour and movement fascinated him from his childhood as is clear from his collection of autobiographical vignettes, Jindabahar Lane, named after his Dhaka address. He was awarded the Lalit Kala Akademi Fellowship in 1984 and in 1970 he was awarded a Rockefeller Fellowship. Sen held a major exhibition in 2006 and was working right until his illness just before he passed away in 2008.
the Lalit Kala Akademi Fellowship, Rockefeller Fellowship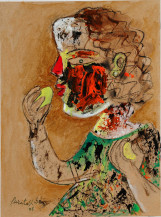 Girl eating a mango | 20" x 14"