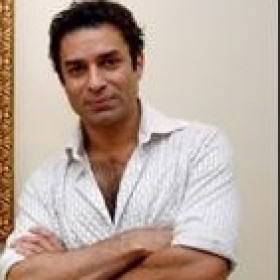 About Artist
Nikhil Chaganlal is a self-taught artist, born in Mumbai in 1961. He paints in a unique style using a combination of acrylics, oil paints and chemical sealants on Masonite board. He almost always paints at night by candlelight, giving his work a gentle luminosity. He has had several solo and group shows and his work is featured in many important collections. He exhibited his works titled 'Intimate Vistas of the Interior' and '50 Revolutions Round the Sun' at Art Musings in Mumbai in 2010 and 2011. The artist lives and works in Alibaug.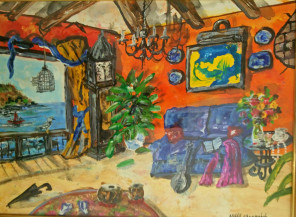 Orange Interior | 8"x11"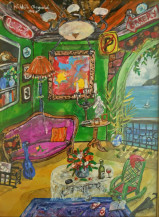 Green Interior | 11"x9"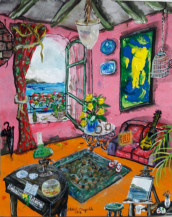 Pink Interior | 11" x 9.5"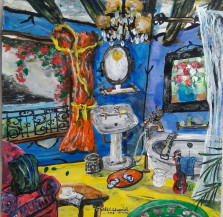 Blue Bathroom | 11" x 11"