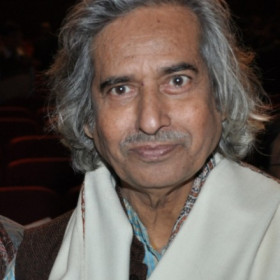 About Artist
Jogen Chowdhury was born in Bengal and studied at the Government College of Arts and Crafts, Kolkata. He won a scholarship from the French Government to study at Ecolenationalesuperieure des Beaux-Arts, Paris. Although Chowdhury has painted oils, his forte is painting in ink, watercolour and pastels. He has mastered the art of line contouring and crosshatching to achieve tonal variations showing men and women in enigmatic situations and dark spaces. He has immensely contributed in inspiring young artists. His works have been exhibited in several shows including the Triennales at New Delhi, the S`o Paulo Biennale of 1979 for which he received an award, as well as in Japan, London, Washington D.C and New York. His works are in the collections of the National Gallery of Modern Art, New Delhi, the Victoria and Albert Museum, London and the Glenbarra Art Museum, Japan. The artist lives and works in Santiniketan.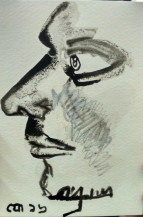 Face | 7" x 5"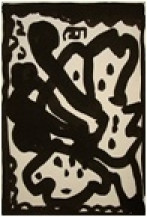 Flower | 6.5" x 4.5"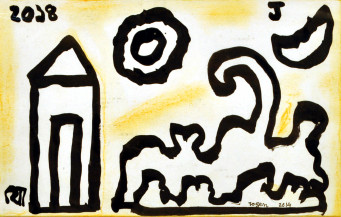 Landscape with moon and sun | 7" x 11"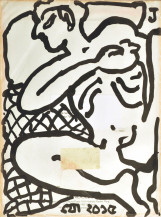 Man | 12 x 9 Inches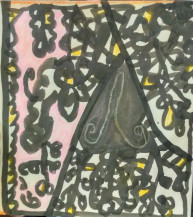 Untitled | 10.2 x 9.5 Inches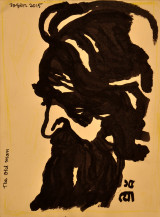 The old man | 15" x 11.1"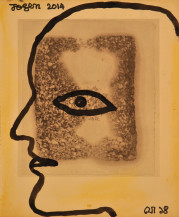 Face in the box | 11.2" x 9.5"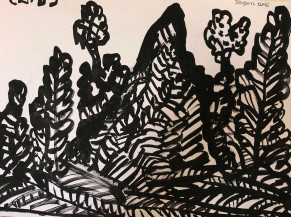 Mountain with Trees | 12" X 16"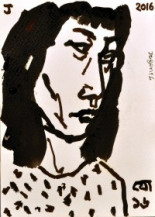 Face of a Chinese Girl | 7 x 5 Inches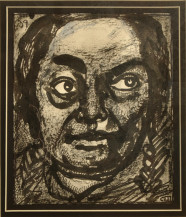 Thinker | 8 x 7 Inches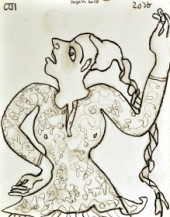 Dancing Girl | 14 x 10.5 Inches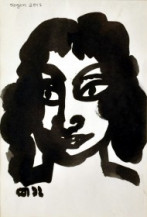 Face | 11 X 7.5 Inches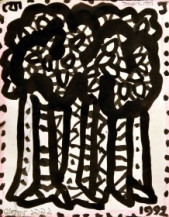 Trees | 9 x 7.5 Inches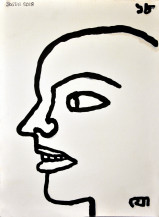 Face | 15 X 11 Inches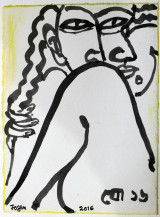 Woman | 7.5 X 5.5 Inches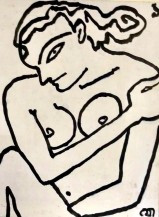 Woman | 14.7 X 11.2 Inches