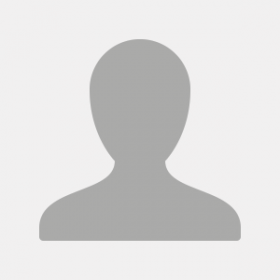 About Artist
G Ramakrishna, in his sculptures, tries to capture a splendid movement or a fraction of a performance during the play. The artist uses the shadow of the figures as a pedestal; the whole figure stands on the shadow, and it becomes very much part of the work. One can see the skillful execution of facial expressions, tactile quality of drapery, fine folding of the costumes and also the forms with good anatomy and proportion. Born in 1985 in Hyderabad, Ramakrishna obtained his Bachelor's and Master's degrees in Sculpture from Potti Sreeramulu Telugu University, Hyderabad and SN School, University of Hyderabad respectively. Ramakrishna has received the Merit Scholarship from University of Hyderabad. His recent group exhibitions include 'Bronze' at Kalakriti Art Gallery, Hyderabad; Faculty of Fine Arts, MS University of Baroda; Shristhti Art Gallery, Hyderabad; Mantra Art Gallery, Ahmedabad; & All India Arts Exhibition, Hyderabad Art Society, Hyderabad.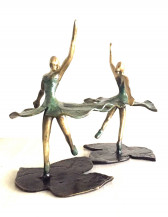 Play 22(1/10) | 8.6" x 10" x 7"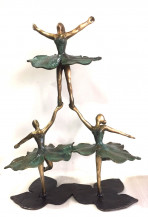 Play 21(1/10) | 15" x 12" x 6"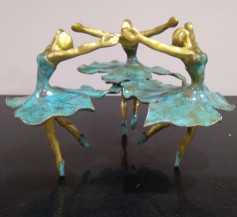 PLAY-23 | 7" x 10" x 10"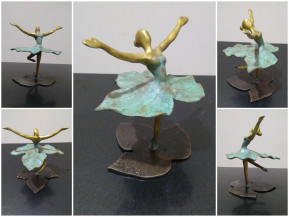 Play 24 1/5 | 7" X 7" X 6"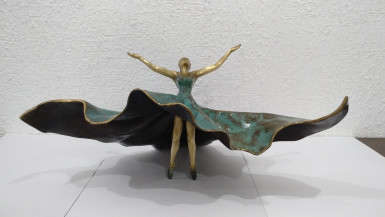 Fly 3 | 11 X 21 X 15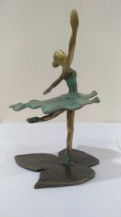 Play 24 (1/5) | 9 x 7 x 6 Inches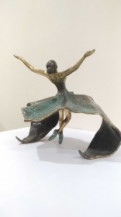 Fly | 12 x 12 x 12 Inches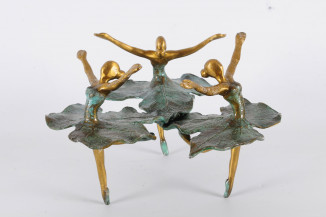 Play 23 | 7 X 10 X 10 Inches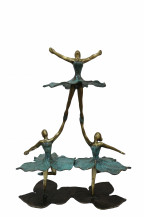 Play 21 | 15 X 12 X 6 inches