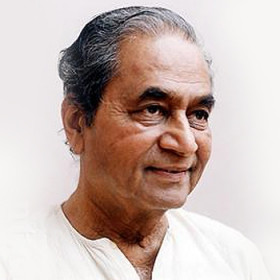 About Artist
Badri Narayan was Born in Secunderabad. He was an eminent artist, illustrator, author and storyteller. A self-taught artist, his paintings are part narrative and part introspective. He received the National Award from the Lalit Kala Akademi in 1965. His first solo exhibition of paintings was held at the Hyderabad Art Society in 1954. He has held over 50 solo shows and was featured in several group shows. His last solo exhibition was held in Mumbai. The artist passed away in 2013.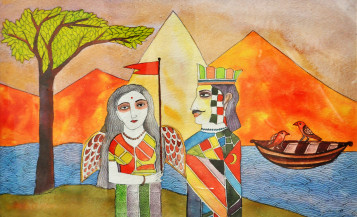 The Squalor | 15" X 21.5"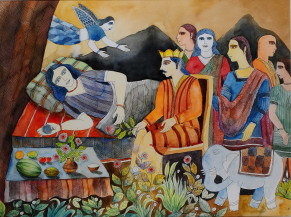 Untitled | 21" x 28"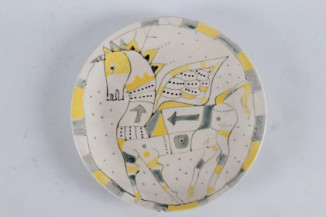 Unicorn | 10 Inches Diameter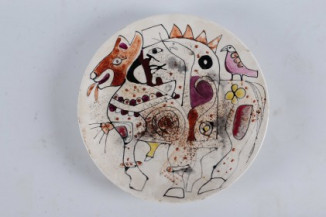 Untitled | 10 Inches Diameter