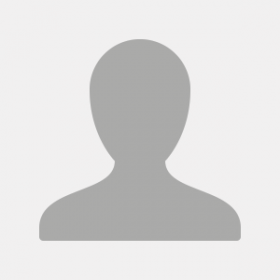 About Artist
Born in 1945 in Kerela, Kudallur is one of India's most prominent abstract artists. Starting out as a writer, he replaced the pen with the brush in the 1970s. Except for the evening classes he attended at the Government College of Fine Arts in Madras, Kudallur has had no formal education in art. Getting bored with figurative work, he turned towards abstraction creating exciting, energetic yet tranquil works. Kudallur has a huge collection of portrait and illustrations of his own stories, which have been published in prominent fortnightly magazines. A recipient of the National Academy Award and Tamil Nadu Lalit Kala Akademi Award, the artist has held sixteen solo shows all over India. He has had several institutional commissions including Air India, Mumbai. His works are displayed in the National Gallery of Modern Art, New Delhi, Glenberra Museum, Japan, and with other collectors in India and abroad.
National Academy Award, Tamil Nadu Lalit Kala Akademi Award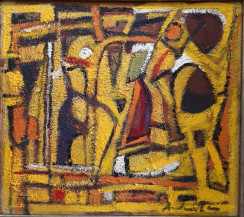 Untitled 1 | 13.5" x 12"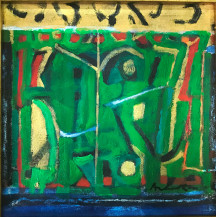 Untitled I | 9.5 X 10 Inches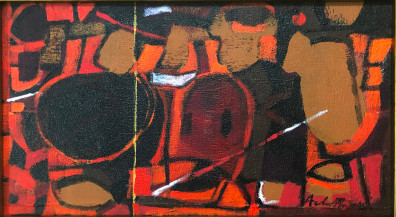 Untitled II | 16.5 X 9 Inches