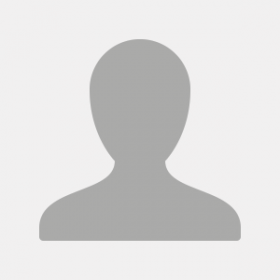 About Artist
A.V.Ilango was born in the year 1950 in the town of Gobichettipalayam, Tamil Nadu. He is a self-taught artist. He holds a Masters degree in Mathematics from Bangalore University. He made his foray into the art world in the year 1973. A.V. Ilango has been teaching drawing and painting for more than twenty five years. He has participated in several group shows as well as hosted several solo shows across the country as well as globally. The artist lives and works in Chennai.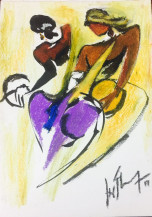 Untitled 1 | 15" x 11"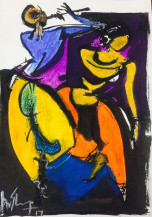 Untitled 2 | 15" x 11"